A SQP (Suitably Qualified Person) is trained to manage animal medicines and supply them with appropriate advice: like a vet or a pharmacist, as SQP is a registered qualified person (RQP); the name is embedded in UK veterinary medicines law. SQPs must operate from registered premises and they must sit on a professional register, such as that held by Vetpol.
SQPs can be qualified in Companion Animal (dogs, cats, small pets), Equine, Farm or Avian sectors, in any combination. SQPs are champions of animal welfare and responsible prescribing of animal medicines.
SQPs work in retail outlets such as pet shops, saddlers, farm supplies or online pharmacies. Some work in veterinary practices or for large farms. This means that they also need to be very effective communicators to help them make the right recommendations and address the concerns of animal owners. The Vetpol SQP course includes training in communication skills and will help SQPs make great recommendations. We think that's good news for animals, their owners and the SQP's place of work.
"Qualifying as a SQP has given me the confidence to engage with customers, ask the right questions and give clear, accurate advice to help them make an informed choice as to which products are suitable and safe for their animals. I am proud to be a SQP"


Debbie Gilbertson, SQP & Coach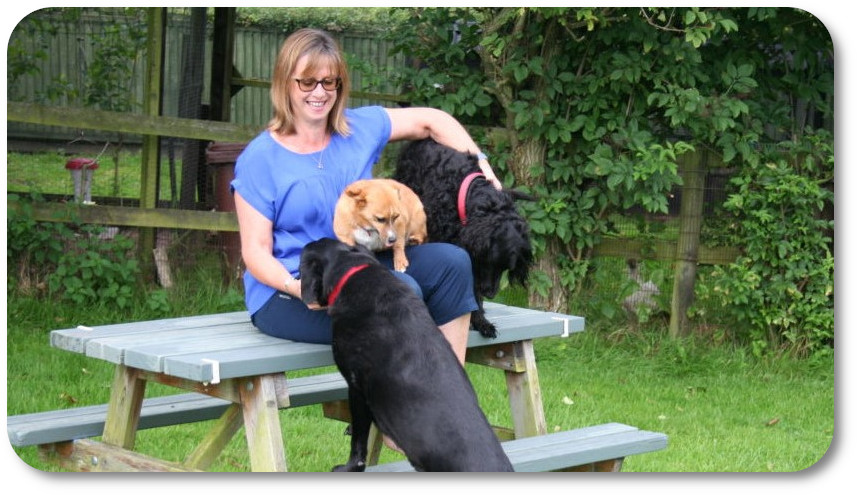 ---
Veterinary medicine categories and SQPs
Veterinary medicine categories are legal classifications that define who can prescribe or dispense the medicine. Some categories of veterinary medicines have to be supplied from registered premises. There are strict conditions under which animal medicines can be supplied and professionals have to comply with these conditions so that animal health, and where animals may enter the food chain, human health, are protected.
Some veterinary medicines in the UK are not available unless supplied or prescribed by a professional person. Those categories are:
Prescription Only Medicine – the "V" in brackets stands for Veterinary Surgeon and this means they may only be prescribed by a Veterinary Surgeon registered to practice in the United Kingdom.
Prescription Only Medicine – the "V" still stands for Veterinary Surgeon, the "P" stands for Pharmacist and the "S" stands for Suitably Qualified Person (SQP). The letters in brackets indicate which groups of professionals are permitted to prescribe and supply these products.
Non-Food Animal – again the "VPS" in brackets stands for Vet, Pharmacist and Suitably Qualified Person, SQP. These products are for use in non-food animals but may only be supplied by these three groups of professionals.
SQPs are trained to dispense VPS medicines and know when to refer to a Vet.
The role of a SQP is to make VPS medicines available to those owners whose animals need them. SQPs are at the coal face helping customers make the right choices. They manage ordering, storage, distribution, supply and offer professional advice on health. SQPs are ambassadors for animal welfare.
To become a SQP you need to be qualified and enrol with a regulator. Vetpol offers courses leading to SQP qualification and is an approved regulator, maintaining a register of qualified SQPs.
SQPs must follow an approved Code of Practice.
Qualifying to train as a SQP
No formal qualifications are required to train as a SQP – it is open to all. However, to work as a SQP you have to operate out of registered premises. This could be a pet shop, agri-merchant, vet practice or saddler that has met the criteria for registration.
If you do have qualifications in science or are accustomed to learning, you may find the SQP course easier than someone without this background but it doesn't have to be an obstacle. The course is written in an easy to understand format. There is no manual – everything is online, making it simple to adapt the screen to make it more accessible to fit your needs.
Our online SQP training course can be completed at your own pace, so how long you take to complete it will depend on how much time you can dedicate to studying. As a very rough guide, most people will need to dedicate a total of 100 hours to study. Some people might choose to take holiday to study intensively, while others may prefer to study in evenings, weekends and during work breaks – it's entirely up to you.
As soon as you feel you have understood and can recall your learning, you can register to sit the online exam – either at home or in your workplace, at a time that suits.
CPD for SQPs
After qualification and registering SQPs need to commit to Continuing Professional Development (CPD). CPD is ongoing training and helps SQPs stay up-to-date in the ever-changing world of veterinary medicines. It also allows them to further develop skills and knowledge in animal health and welfare.
Vetpol provides a system to log the CPD record, links to help you find the right courses for you, and recognition for doing it.