Vetpol Accredited CPD
We want to make access to Vetpol accredited CPD easy. Hence this page which signposts you to where you can find it. Vetpol also accredits face-to-face presentations, seminars and practical hands-on CPD.
Looking ahead, we intend to provide SQPs with increasing opportunities to develop in the areas where they have greatest interest. So we shall be adding to the Vetpol accredited CPD library, widening choice and availability. This page will be updated regularly.
To find out more about Vetpol's CPD requirements, please read our CPD Policy in full.
---

Beaphar Academy hosts a range of free CPD for Companion Animal SQPs
---

Boehringer Ingelheim offer free Farm Animal CPD for SQPs
---

Colourful CPD in conjunction with the BVRA host CPD for those working in a veterinary practice environment. Colourful CPD's courses are very reasonably priced and offer good value for money.
We are pleased to inform you of an exclusive offer for Vetpol SQPs: Use VETPOL10 at the checkout when you purchase the following course to obtain a further 10% discount!
The following courses are accredited for Vetpol SQPs:
---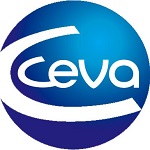 Ceva UK market canine and feline pheromone products that positively impact on behaviour. They offer free CPD for Companion Animal SQPs.
What our SQPs say:

"The appeasing pheromone is important in all aspects and stages of a dogs life from puppy to senior. I am now happier to explain this to owners and advise accordingly" Rated 4/5
---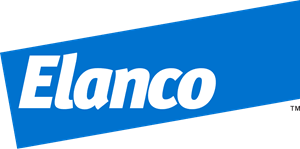 Elanco offer free CPD on dispensing (for all SQPs) and companion animals. Elanco are currently modifying their website (hence no links below) so please contact them directly if you are interested in the courses shown.
Dispensing and Pharmacy Management – 45 minutes
Veterinary Practice Development (Vet Practice SQPs only) – 45 minutes
Companion Animal:
Angiostrongylus Vasorum (Lungworm) – 30 minutes
Fleas and Ticks – 30 minutes
Parasite Life Cycles – 1 hour
Parasitic Mites – 30 minutes
Understanding ectoparasites – 30 minutes
---

ICC run courses suitable for Companion Animal SQPs in a retail environment and others working in vet practice. Both come highly recommended.
Cat care for life: An introduction to feline health (12 hours – especially suitable for SQPs in a retail environment and veterinary receptionists who wish to expand their knwoeldge about cat welfare)
Getting to know your cat: An introduction to feline behaviour (12 hours – for SQPs and VNs)
Cat Friendly Veterinary Receptionist (5 hours)
Cat Friendly Veterinary Professional (9 hours)
---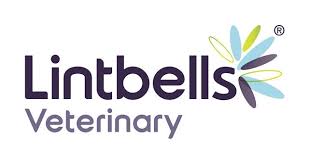 Lintbells offer FREE Companion Animal CPD suitable for vet nurse SQPs
---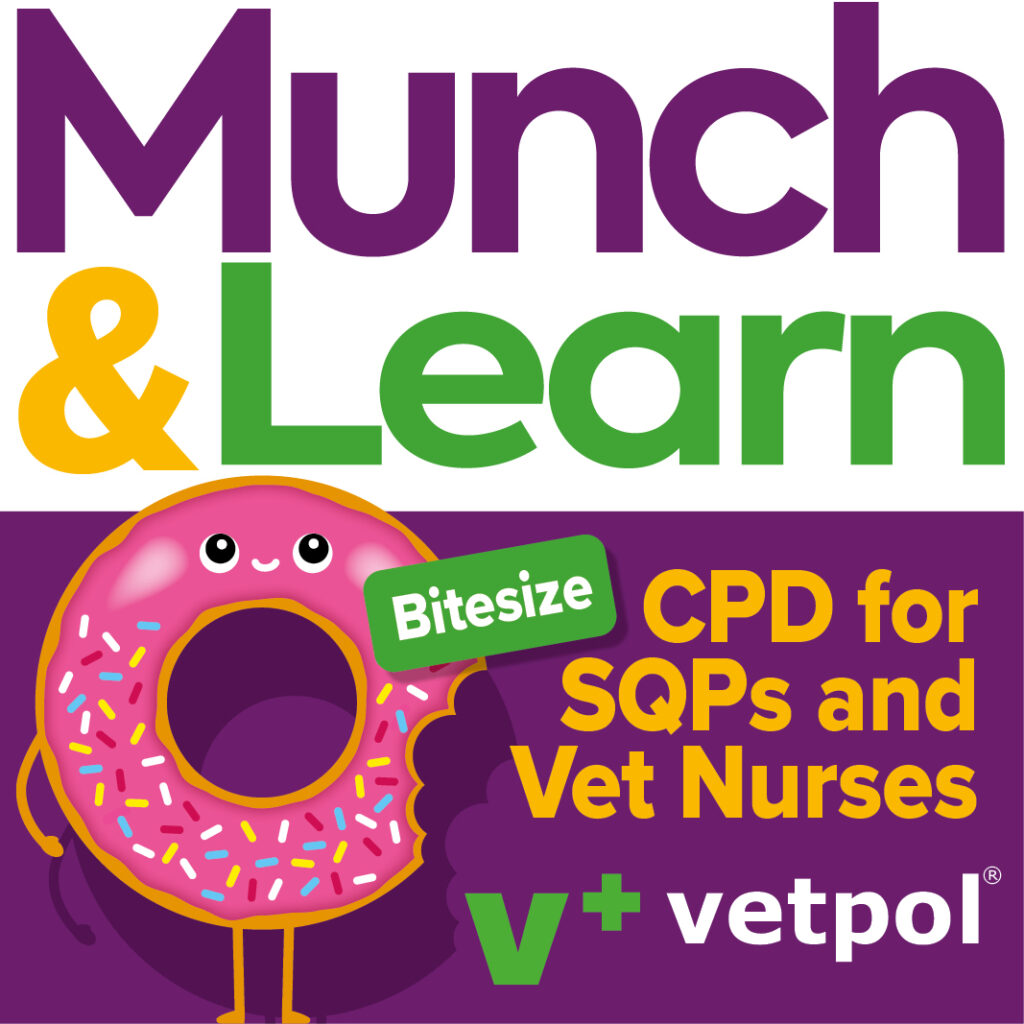 On 10th September 2021, Vetpol launched it's first Munch & Learn online event offering FREE Companion Animal CPD for SQPs and Vet Nurses! Those who attended can claim the following presentations as accredited CPD and the content may be viewed until early December via the Whova app (registrants only):
Super Seniors – how can we help our older feline friends? Sarah Collins, International Cat Care
Parasites in working dogs – Sally Harmer, Consultant and SQP
The multimodal approach to supporting joint health in dogs – Dr Jayne Laycock MRCVS
Responsible Raw Feeding – Melanie Sainsbury RVN
Wound biofilm and exudate management in small animals – Charlotte Wood RVN
Tackling nutrition myths and misconceptions – Dr Ellie Groves MRCVS
The use of targeted pulsed electromagnetic field therapy – Dr Veerle Dejonckheere MRCVS
Feline behaviour and Feliway Optimum – Charlotte Carr MSc BSc
Communication Top Tips for SQPs and Vet Nurses – Dr Stephanie Writer-Davies MRCVS
Rabbit Code of Conduct: A guide to healthy, happy rabbits – Rae Walters
Only 1/4 cats and dogs are insured in the UK…why? – Nick White, Head of Sales, Agria
The next Munch & Learn online event will take place on Friday 20th May 2022
What our SQP delegates say:

Of Super Seniors: "I learned more about the products on offer and how best to advise on the ones available for me to sell". Rated 5/5

"I learned how to care and advise customers with senior felines including observing signs of ageing and how to encourage healthy ageing". Rated 5/5

Of Parasites in Working Dogs: "This was an eye opening session for me! My shop is in an area with a fair amount of working dogs so this knowledge on parasites has been insightful". Rated 5/5

Of Communication Top Tips: "Very helpful on how to convey information to customers who may not initially like or want to hear what has to be said. Very positive techniques". Rated 4/5

"Very informative lesson. I already have an interest in NLP and behavioural learning so I enjoyed this one". Rated 4/5

Of Tackling Nutrition Myths: "Learned more about allergy myths and confusion surrounding ingredients in food" Rated 4/5

Of Only 1/4 cats and dogs are insured: "Useful information I can pass on in an impartial capacity to encourage customers to consider insurance as a positive". 5/5

Of TPEF therapy: "Interesting subject that could be useful when referring customers to vets". Rated 4/5

Of Rabbit Code of Conduct: "Very interesting topic. Great knowledge to use with small animal customers". Rated 5/5

Of Responsible Raw Feeding: "I learned how to discuss raw diets with my customers and give the best advice". Rated 5/5

"I raw feed my own dogs so it was great to learn some new information and facts to help speak to customers instore". Rated 4/5

Of Supporting Joint Health: "I enjoyed this seminar and will 100% be applying the knowledge gained when speaking to customers and even on my own dogs". Rated 5/5

"Good info" Rated 4/5
---

NAF offers free CPD for Equine SQPs.
---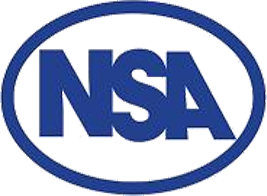 Members of The National Sheep Association are sent copies of Sheep Farmer magazine and these contain many articles of value to farm SQPs.
When claiming relevant articles as accredited CPD we ask Vetpol SQPs to use the drop down box saying "Sheep Farmer" on your CPD record, then name the article and review it, saying why you found it useful to your role.
Relevant articles are worth 15 minutes of CPD. You may join the NSA or access back copies of Sheep Farmer by clicking the links below:
---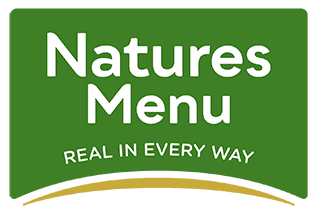 Natures Menu offer free Companion Animal CPD for SQPs working in all pet retail environments. Their Veterinary Raw Consultant course is designed specifically for Veterinary Nurses.
What our SQPs say:

"The course gives a comprehensive understanding of the process behind raw feeding, how to implement for cats and dogs, giving risks and benefits" Rated: 4/5
---

Nettex offer a number of first class CPD modules for Avian SQPs – they are all free of charge.
What our SQPs say:

Egg Quality and Production: "Gives a good understanding of Nettex products for health and biosecurity" Rated: 4/5

Introduction to Chicken Health: "Gave me a wider knowledge on chicken health" Rated: 4/5

Internal and external parasites: "Gives a good in-depth introduction to a wide range of ectoparasites" Rated: 5/5
Nettex also provides free CPD for Equine SQPs:
Equine Behaviour Management (6 modules)

Equine Behaviour principles – 30 minutes
Reducing stress and anxiety – 15 minutes
Magnesium based calmers – 15 minutes
What else may calmers contain – 15 minutes
What else may calmers contain, continued – 15 minutes
Recommending the right calmer – 30 minutes

Oestrus Mare ( 3 modules)

Mares reproductive cycle – 15 minutes
Current treatment and management options – 30 minutes
Nettex Equine Solution – 30 minutes
What our SQPs say:

Equine Behaviour Management: "Gives good, in-depth knowledge of Nettex products" Rated 4/5

Preventing Lameness: " Updated knowledge for my SQP role and for personal animal husbandry" Rated 4/5
---

Royal Canin offers free Companion Animal CPD aimed at SQPs working in vet practice.
---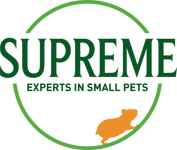 Supreme Pet Foods offer free CPD for Vet Nurses and Companion Animal SQPs interested in rabbits and other small furries. Some of the following webinars are suitable for VN's only.
---

Vet Partners ran three sessions, "Youngstock Consultancy Services" in February 2021 and these have been accredited as 12 hours of CPD. Although this course was primarily aimed at vets, some Vetpol SQPs also found it useful.
If you work for Vet Partners and are interested in this course, please contact Ian Cure to find out if it is to be run again in the future.
What our SQPs say:

"This course covers calf management which is vital to the vet tech role – calf scoring etc" Rated 4/5
---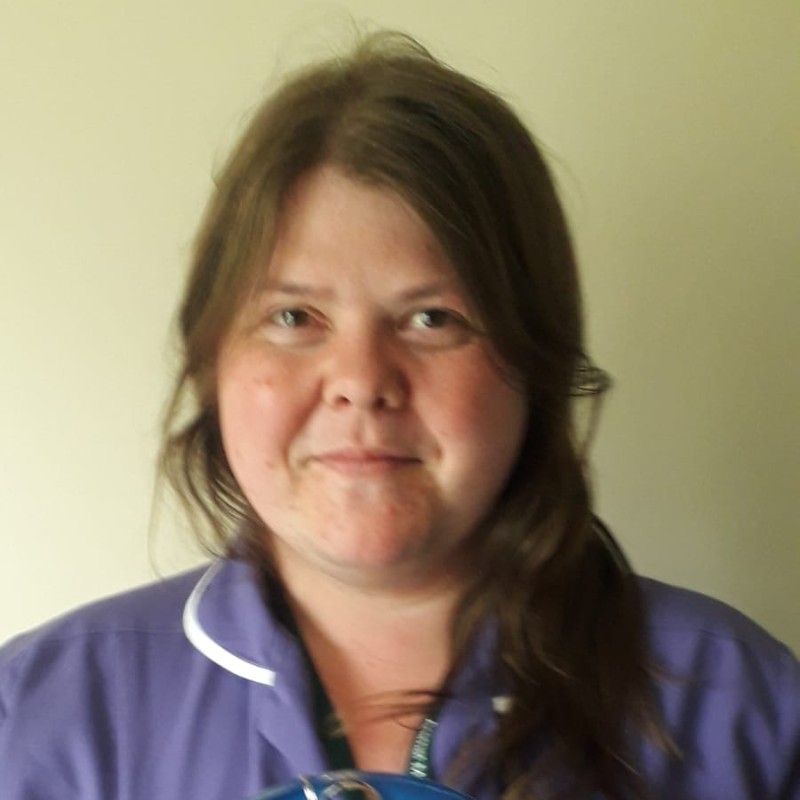 Dawn Prime is well-known as an award-winning SQP and she is also a trainer of SQPs. The following CPD is written by Dawn and is available free-of-charge by logging into the Vetpol Learning Management System:
Dog and cat dental hygiene – 30 minutes
What our SQPs say:

"Will help me advise customers in my store about the importance of their pets dental hygiene". Rated 5/5

"This module reinforced my dental knowledge. I will be able to give good, up-to-date advice to pet owners on dental care" Rated: 4/5

" [This course gives..] comprehensive information and knowledge of cat and dog dental health" Rated 4/5
Common canine and feline poisons in your house and garden – 30 minutes
---

Vetpol offers the following course for those involved in running a veterinary pharmacy. You can find out more about the course HERE
Veterinary Pharmacy Manager – 15 hours
---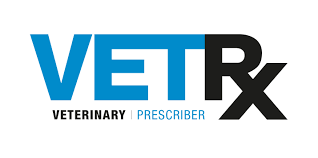 Veterinary Prescriber is an independent learning source on veterinary medicines. The platform delivers online e-learning modules and certified quizzes for SQPs for a monthly subscription.
For veterinary practices that are members of the MWI Distinct Advantage Programme a practice subscription is included among the member benefits.
The following modules are accredited ONLY for SQPs working in a veterinary practice environment:
---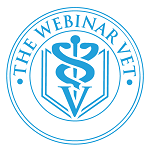 The webinar vet provides a number of webinars below designed for SQPs for a monthly membership or individual webinars can be bought
---

Zoetis offer a range of FREE CPD for Equine and Farm SQPs on their RAMA Connect site:
---
CPD Providers
If you are CPD provider wishing to have your materials accredited by Vetpol, please contact us via our Contact Page
If you wish to become a Vetpol -accredited Verifier for hands-on CPD such as practical training (e.g., using medicines) and mentoring, please also contact us to discuss, using the Contact Page link shown above.
We invite you to read our Accreditation Policy for CPD in full.